Countertop Machines • Mobile Readers • POS Systems • Online Terminals
Countertop Credit Card Machines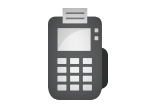 The most common type of payment device is a countertop style credit card terminal. These devices need electrical power and access to either a standard phone line or an ethernet network port / router connected to the Internet.

When you enter a sale, these devices connect to our processing network to get an approval code for the sale, then generate printed receipts for you and the customer.
---
Mobile Devices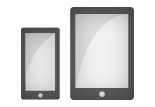 Smart Phones and Tablets can be used to process sales. The card reader can plug in to the headset jack of the device or use Bluetooth. Your device must have an Internet connection to function. This can be your mobile carrier's data service or through a WiFi signal.

Simply swipe the customer's card, enter the sale amount, have your customer sign on your screen and process the sale. Your device will connect to our network for an approval and you can then email a receipt to your customer.
---
Cellular Wireless Machines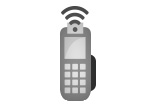 A Cellular Wireless Machine looks like a traditional countertop machine, except it is powered by a built-in rechargeable battery and connects via a special cellular 3/4G network. The rest of the process is the same including printed receipts. These are ideal for busy locations that do not have access to electricity, standard phone lines or internet access.
---
POS System Integration

We can integrate with most POS cash register systems that have the hardware to accept cards. In some cases these systems will require a Gateway for authorizations. In some cases, the POS company will need to initiate the integration process.
---
Virtual Terminal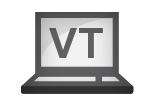 A virtual terminal refers to internet service typically offered by Gateway providers allowing a merchant to process credit card transactions on a website just like they would on a countertop machine.
---