Call: 800-985-6551 •
Email: Info@EmsMedicalSystems.com •

Complete Form
Please complete the form below or call for immediate service
---
EMS Medical Systems
1001 Lower Landing Road
Suite 108
Blackwood, New Jersey 08012
800-985-6551
Weekdays 9am - 6pm ET
www.emsmedicalsystems.com
Info@EmsMedicalSystems.com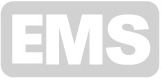 About EMS
EMS has been in payments processing business for nearly 20 years. We are a family owned business headquartered in southern New Jersey. With more than 20,000 merchants, we are large enough to handle the intensive needs of regional and national chains and are small enough to give absolutely Awesome personal service for privately owned businesses.
Customers are the lifeblood of our entire organization. Many of our clients were brand new businesses when they became part of our family and we have watched them grow over years. They all have personal account managers who's sole purpose is to address their payment processing needs.
Service is the cornerstone of our success. We believe that personal service is the key reason our customers choose and continue to use EMS. Our company and our people stand ready to address the needs of every business owner. Your personal account managers are available to answer any question or concern you may have including around-the-clock technical support.
People make the difference. Our staff is more knowledgeable, more experienced and more passionate than anyone you have dealt with. They take a genuine personal interest in every client making sure they have access to the services they need at the lowest possible cost.
We know that you have a choice in Credit Card Processing Companies and we will do everything possible to meet and exceed your needs and expectations.